Thursday, June 20, 2013
ACTION
Snitch
ANIMATION
Colorful the motion picture

DRAMA
FOREIGN
El Sicario Room 164
SCIENCE FICTION
Hansel & Gretel witch hunters
Oz the great and powerful
TV
The newsroom, Season 1
Posted by

Unknown
at 8:33 AM
No comments:
Links to this post


Monday, June 10, 2013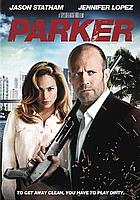 ACTION
Parker
The last stand
Jack Reacher
DOCUMENTARY
SCIENCE FICTION
Falling skies, Season 2
Posted by

Unknown
at 11:50 AM
No comments:
Links to this post


Wednesday, June 5, 2013
¡Pregúntanos!
Nataly Blas, our Diversity Resident Librarian, is working with Alianza UNCG, an initiative to welcome Hispanic/Latino families and students to the UNCG community and provide them with the resources they need to achieve academic success. Alianza UNCG aims to provide support and establish relationships between Hispanic/Latino faculty, staff, and students.
As part of her outreach, Nataly created a Spanish-language narration for this recent libraries' video:
Posted by

Unknown
at 8:40 AM
No comments:
Links to this post